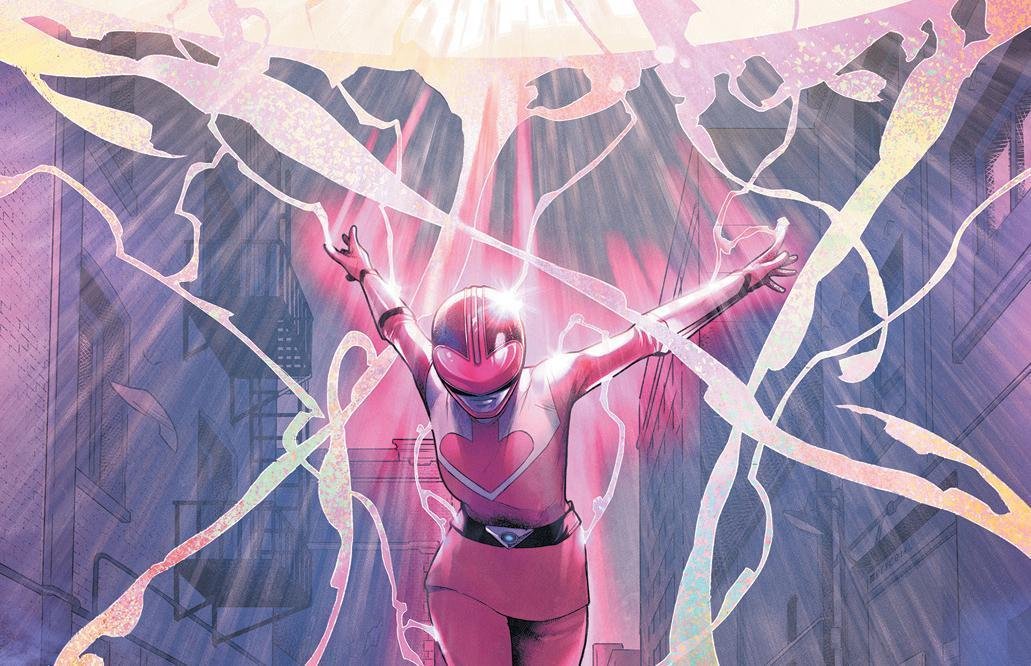 The Power Rangers comic book saga rolls on with BOOM! Studios' first major event, Power Rangers: Shattered Grid. In which, the beloved books in the series all link up as the villainous Lord Drakkon, ever the sore loser, means to do some damage to the multicolored heroes that defeated him once before. This time, it'll take more than the teenage saviors of Mighty Morphin Power Rangers to send him packing. To that end, the ongoing series is recruiting an army of heroes from across the decades-spanning television franchise, many of whom longtime fans have been dying to see since the comic came into being. A breakdown of upcoming issues, along with some exceedingly dope artwork, awaits below.
BOOM! sounded the alarm on the crossover extravaganza, putting together heroes from seasons that even Saban's TV team-ups have yet to bring forth.
First is Mighty Morphin Power Rangers #26, in which the Rangers must find a way to defeat Green Ranger Tommy Oliver's twisted doppleganger, but with help from a team they have yet to encounter on screen or in print. Next comes the Mighty Morphin Power Rangers 2018 Annual #1, continuing the tradition of gathering up eclectic short stories featuring various characters as depicted by multiple writers and artists, offering a unique chance to see familiar faces through different perspectives. This time, however, the focus turns to a few corners of the Power Rangers Universe that have gone unseen in previous entries, as part of the Shattered Grid event.
Bruh. That Power Rangers Time Force cover. I need a minute.
As if my hype train could run any faster without time-warping right along with the Pink Ranger, BOOM! Editor Dafne Pleban had these nosebleed-inducing words to set this Time Force fan's brain on fire:
"POWER RANGERS: SHATTERED GRID delivers Power Rangers team-ups you've never seen before – and that all begins with the arrival of the Pink Time Force Ranger. BOOM! Studios and Saban Brands are working closely to make sure every issue of this event feels like the biggest Power Ranger comic you've ever read…until the next issue, which is somehow even bigger!"
Depicted on the covers, we see several fan-favorite seasons represented (and a few others that also happened), including Power Rangers Zeo, Power Rangers in Space, Power Rangers SPD, Power Rangers RPM, Power Rangers Dino Charge, and more.
We've been singing the praises of these books since the beginning, and it goes without saying we can expect to be in good hands with the imaginative, thoughtful, and exciting stories of Kyle Higgins, Ryan Parott and the cavalcade of artists that help build a world that we only wish the current show might take inspiration from. They could use the creative jolt.
Until then, make mine BOOM! this April 2018, when the aforementioned issues teleport to comic shops everywhere.
You might also like:
KAMEN RIDER BUILD Episode 18 is Keeping it in the Family
It's a Mazinger! Watch MAZINGER Z: INFINITY in US Theaters
POWER RANGERS HYPERFORCE Cites Viewership Woes