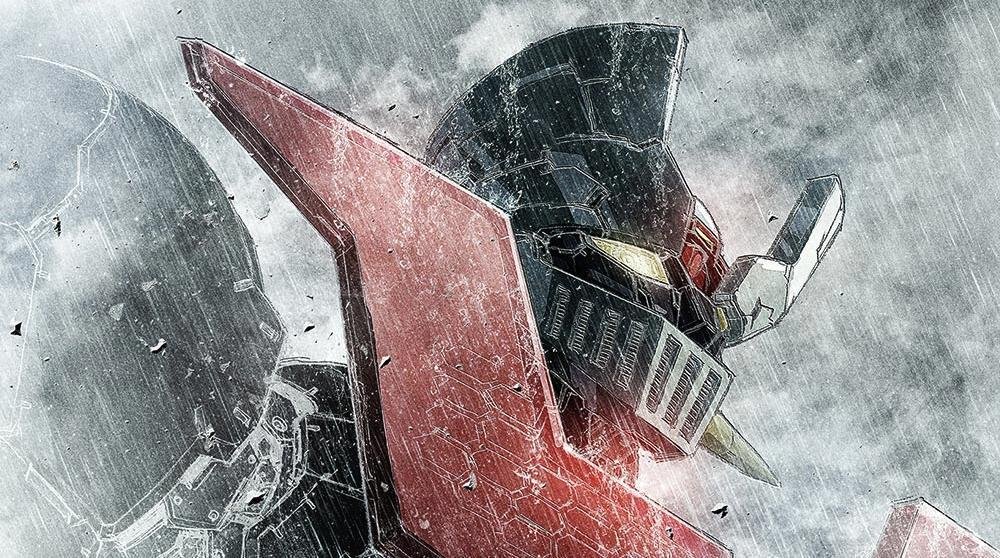 Grab your popcorn and load up on pocky. Mazinger Z: INFINITY is coming to the United States to treat anime fans to a pulse-pounding action/adventure experience best seen in movie theaters. For a limited time only, the latest entry in the Mazinger super robot manga and anime saga can be found on the big screen courtesy of Viz Media and Fathom Events.
We talked about the project a couple months back when the trailer dropped, featuring the voice of Kamen Rider W's Kikkawa Kouji, who sings the film's official ending song, "The Last Letter". Now, as the movie finally sees its Japanese debut, the Toei Animation flick makes its way to US shores for a two-day event across the country.
Viz and Fathom's official synopsis follows:
Ten years ago, the villainous scientist Dr. Hell led his wicked followers, known as the Underground Empire, in a struggle to destroy all of humanity. It was against these forces that the young hero Koji Kabuto fought, piloting the legendary super robot "Mazinger Z." Koji's victory stopped Dr. Hell's evil plan and returned peace to the Earth.
Now Koji has left the pilot seat behind and become a scientist in his own right, following in his father's and grandfather's footsteps. Yet an unexpected encounter deep under Mt. Fuji triggers an even greater threat to mankind than ever before and alters Koji's destiny forever. With humanity's fate in their hands, Koji and Mazinger Z face a choice between good…and evil.
Audiences who attend the English subtitled premiere will also have the chance to receive an exclusive Mazinger Z: INFINITY mini-poster (limited quantities, while supplies last).
Interested parties can get their geek on at a theater near them after grabbing tickets at Fathom Events.
Mazinger Z: INFINITY sees its official limited theatrical release February 11-12, 2018.
You might also like:
GODZILLA vs His Budget: Japan's Toho Studios Co-Financing Future Hollywood Films
MegaBots: Because Death By Natural Causes Sounded Too Easy
'Kamen Rider W: Fuuto Detectives' Knows Which Way The Wind Blows