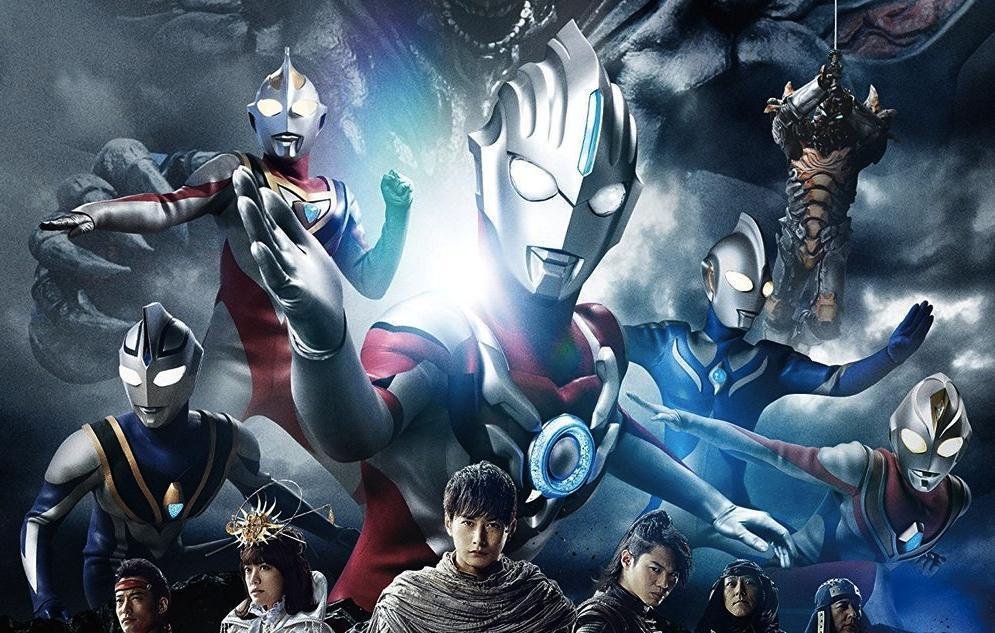 If you've been following us closely over the past few months, you know we're pretty big fans of Ultraman Orb: The Origin Saga in these parts. The space fantasy prequel to the giant hero series Ultraman Orb first streamed exclusively on Amazon Prime Japan before making its way to terrestrial television and home video. It constitutes for this fan one of the biggest, most exciting offerings from the long-running Ultraman franchise in years and any Ultra nerd who has yet to witness its greatness should rectify this mistake as soon as possible. In the meantime, here's the show's second opening theme song in the original Japanese, followed by the same song in English. Because why the hell not?
Those who already know the holy experience that is Ultraman Orb: The Origin Saga may or may not have noticed actor Maekawa Yasuyuki as the alien warrior Shinra, who currently plays the quirky cafe owner and sorta-mentor Isurugi Soichi on Kamen Rider Build. Suddenly, his casting as the latter character makes so much more sense due to recent events. Also of note is Furuhara Yasuhisa as young scientist Shohei. In another life, he was the wacky super-team leader Sousuke/Go-OnRed in Engine Sentai Go-Onger.
They and others joined a cast of newly-established titans and iconic veteran heroes to bring Ultraman Orb's first adventure to life. And to serenade viewers every episode were the dulcet tones of Future Boyz with their music track "True Fighter". Newbies beware. The videos are entirely filled with major spoilers.
And here comes the official English language version of "True Fighter" with vocals by Jeff Miyahara.
https://youtu.be/FmHTQ_gzpJ4
The vocal match is actually pretty great there. Before double-checking, I honestly wasn't sure if I was still listening to the same artist.
Both versions of "True Fighter" are collected with The Origin Saga's other opening and ending songs and are available now for ¥1,490 ($13.32). You're welcome.
You might also like:
You Gotta Believe These 8-Bit Theme Song Covers (KAMEN RIDER, POWER RANGERS, SUPER SENTAI, & More)
N.Y. MAXMAN 2018 Trailer: Rangers & Riders to the Max
5 Things to Love About Ultraman Orb: The Origin Saga