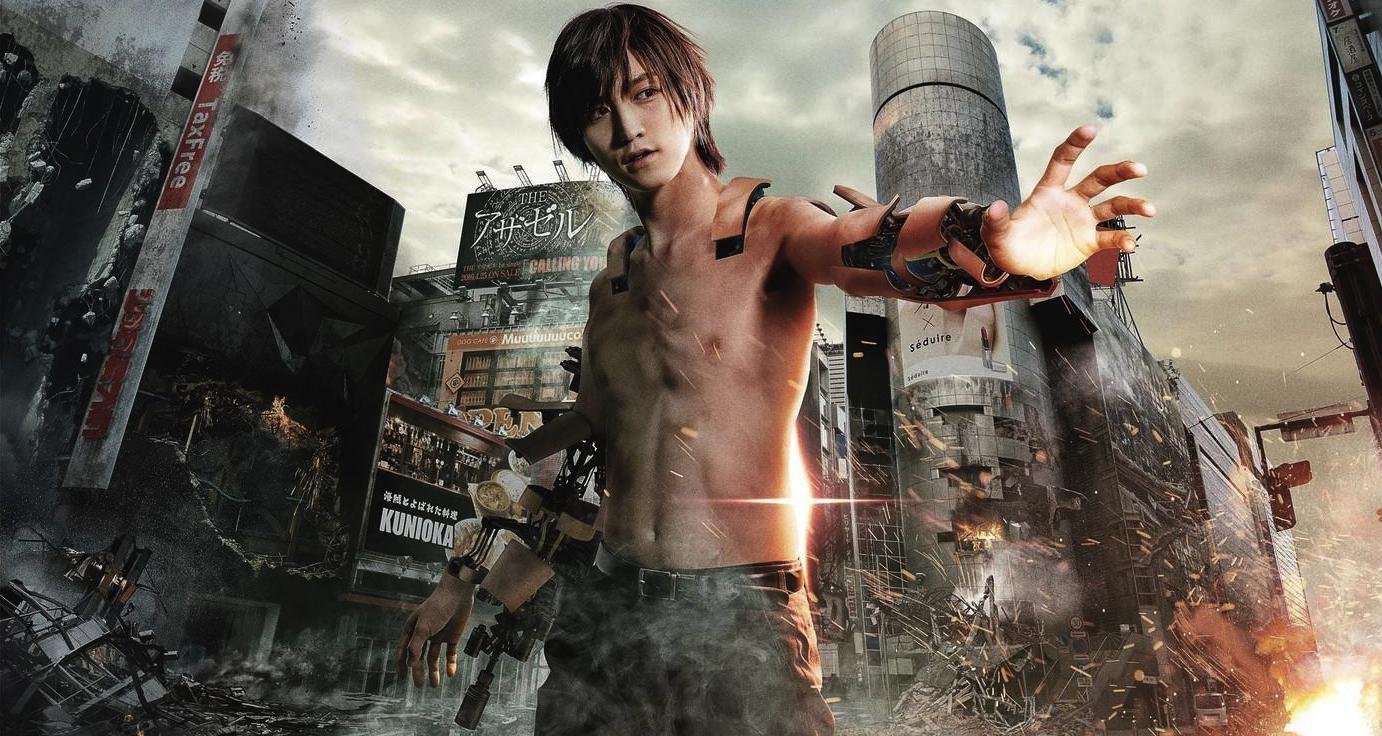 Take flight with this new Inuyashiki teaser trailer. The upcoming film adapts the popular manga series, in which the title character, an aging salaryman with a dreadfully ordinary life, suddenly becomes extraordinary when a fateful explosion changes everything. But along for the ride is another who has been gifted with the same strange abilities Inuyashiki now possesses. And this guy doesn't share his wholesome philosophy about what to do with the considerable power they now wield. Shenanigans, as they inevitably must, will ensue.
Despite the fact that our unlikely lead hero gleefully sings the Astro Boy theme song when he first discovers his gifts, this story may not be quite as bright and happy as it sounds. Writer/illustrator Oku Hiroya's original comic, recently given the anime treatment with the eponymous television series, takes us down some uncomfortably dark alleys before crashing into its climactic chapter, as viewers may expect our film leads Kinashi Noritake (Tunnels) and Satoh Takeru (Rurouni Kenshin) to tear up the scene in an epic confrontation.
That last name may sound familiar to some of us in the tokusatsu fan community, who know Satoh's work as the lead hero of time travel action series Kamen Rider Den-O. After a lengthy stay in the world of live-action special effects, including Den-O's TV adventures and countless movie outings, Satoh's star shot way up, landing him an array of high-profile jobs, among them another anime adaptation, the aforementioned Rurouni Kenshin film series. Suffice it to say, his street cred as a righteous vendor of justice is well documented. What proves as more of a departure will be his new role in Inuyashiki, as a sinister figure with less-than-honorable intentions, ironically named Hiro.
The teaser trailer provides but a small taste of what's to come in director Sato Shinsuke's (GANTZ, GANTZ PERFECT ANSWER) take on the story, brought to us by Japan's Godzilla curators at Toho Studios. Merely setting the stage for the fantastical world about to erupt all over Inuyashiki's mundane existence, the hooded Hiro offering a fleeting threat of menace while we wait for more.
I'm ready.
Inuyashiki rockets into Japanese theaters April 20, 2018.
You might also like:
POWER RANGERS HYPERFORCE Almost Traded Yellow for Black
Sayonara, 2017: A Year of Action
No Joke! KAMEN RIDER W Manga Collection Drops This Spring