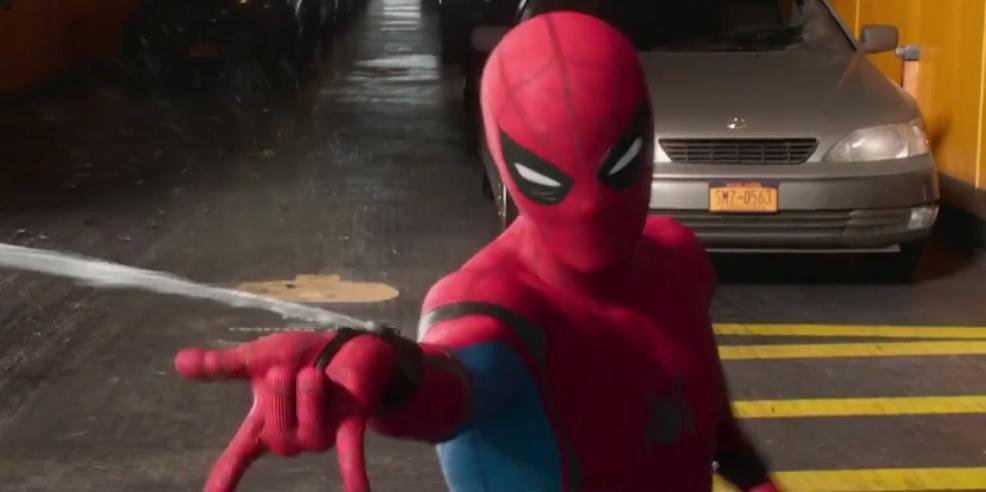 The interwebs can be a dark and tumultuous place, but every once in a while, you can find something to make you smile. Case in point: This little diddy from Youtuber Juan Ignacio Monzon, who provides a marvelous mash-up of two heroes who bear the same name (and a bit more). I'm speaking, of course, of Spider-Man. The classic Marvel Comics superhero brought to life (for, like, the fifth time) in 2017's blockbuster film Spider-Man: Homecoming, starring Tom Holland as the titular high school crimefighter. He comes to us years after another version of the red-and-blue hero swung onto our screens: the 1978 television series Spider-Man (or Supaidaman, if you prefer), starring Todo Shinji as an entirely different alter-ego to the one Marvel readers were used to at the time.
Following a landmark deal between Marvel and Japanese production company Toei, the two entities were granted broad licensing rights to share the characters of each other's titles. Marvel would go on to use a couple of Toei's super robots from Choudenji Robo Combattler V and Wakusei Robo Danguard Ace, while Toei would create their own live-action TV series with Spidey. Only this version of the webhead hailed from a neighborhood far from the streets of New York and he faced a lot more giant monsters than his American counterpart. In fact, almost nothing about Japan's incarnation of the character remained the same.
Motorcycle racer Yamashiro Takuya received his powers after a blood transfusion from a dying alien who came to Earth from the planet Spider, granting him the ability to fight the invading Iron Cross Army. With the help of his spaceship, the Marveller, which transformed into the giant mech Leopardon (because what else would a spider-themed hero use as his personal fighting robot but a leopard?). A curious concept for westerners, but maybe not so much with the show's key demographic who was growing increasingly more accustomed to kaiju, giants, and exploding rubber monsters. Leopardon's role is credited as a key factor in the Super Sentai series adopting the use of colossal robots in weekly adventures, the formula for which survives with the long-running franchise to this day, and is seen regularly in their American adaptation, Power Rangers.
But whether one is intimately familiar with Toei's Spider-Man and its many brothers and sisters in the tokusatsu subgenre, or one just has an interest in the Marvel character, who himself is still dominating popular conversation with new movies in both the recent past and future, this fun video is a healthy reminder of the character's expansive, enduring legacy, and all the ways both bizarre and awesome that one simple idea can be explored with a slightly different perspective. Go get em, tiger– err, leopard!
https://youtu.be/33FB0wCEhtY
Spider-Man may next be seen on the big screen in Avengers: Infinity War on May 4, 2018.
You might also like:
POWER RANGERS Alum Morphs into Oscar Isaac in STAR WARS Video: FINN & POE
KAMEN RIDER BUILD: The Truth is Out in the Devilish Episode 15
POWER RANGERS: LEGACY WARS Game Scores $11M Investment