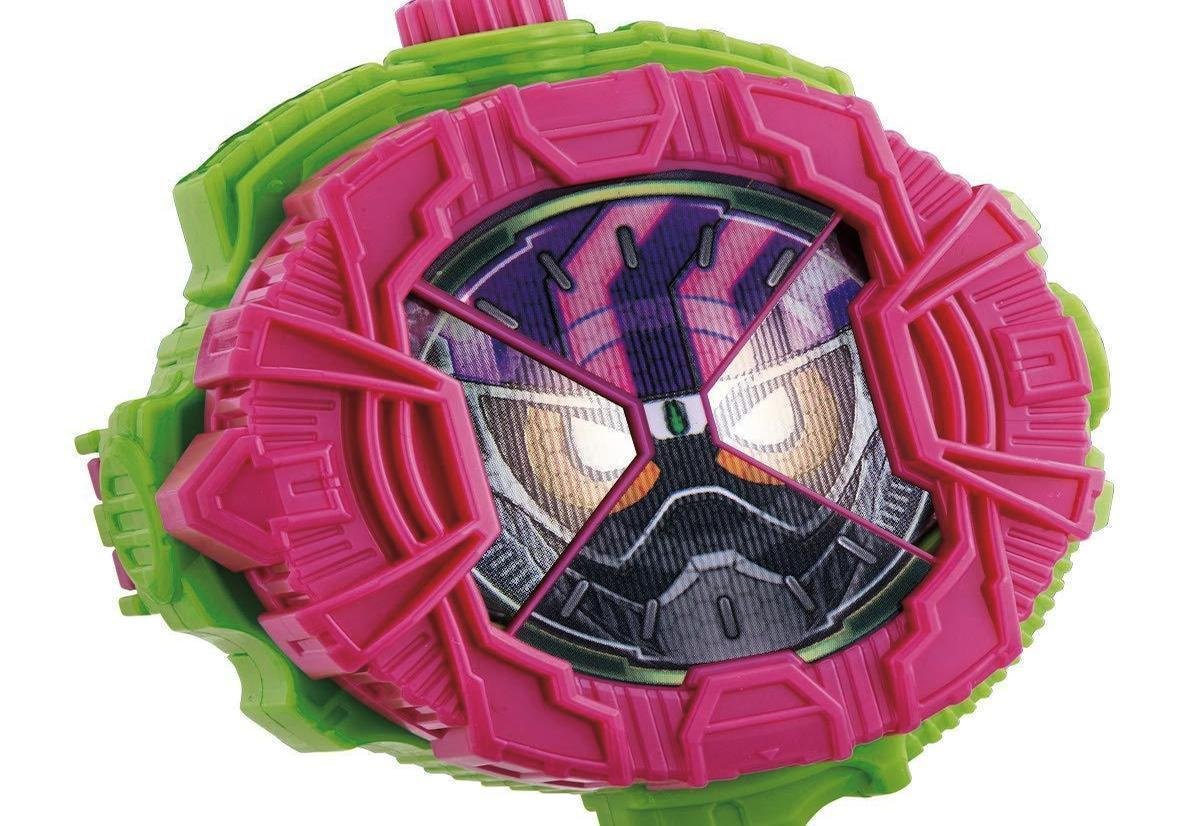 The Kamen Rider Zi-O series continues to release more and more toy collectibles with the DX Ride Watches for Kamen Rider Drive, Kamen Rider Ex-Aid, and Kamen Rider Ryuki. These function exactly the same as previously seen DX Ride Watches, but with the added flair of the respective Rider. It's also worth noting that this is the first time we can see official images of Zi-O's Ryuki Armor Time form but also we do not get an alternative for Kamen Rider Geiz nor do we see a Kamen Rider Zi-O version of the Drive Armor. Anyway, if you're like me and loving the Ride Watch gimmick, then by all means snag these while you can. They're great additions to anyone's collection.
The DX Zikan Girade is Zi-O's trusty side arm, and like all Rider side arm toys, it's mediocre at best. The Gun mode is a good size, smaller than in the show for sure but it feels good in the hand. Rotating the blade out reveals the small, though not surprisingly so, sword mode. Each mode has sound effects to match the respective modes and a finisher. The "Time Charge" has a 5 second count down before the attack. Personally, I find it annoying, but the sound effects are cool and it certainly fits the "time" theme of the series. Lastly, this toy comes with another set of finishers, one for each mode, the "Finish Time". To activate "Finish Time", the user must insert any DX Ride Watch of their choosing and pull the trigger. The finisher in gun mode is called "Zure Zure Shooting" and in sword mode "Giri Giri Slash". The Ride Watch adds some extra flair by saying its name beforehand, giving the finisher a fun customization option.
Overall, I'd say this is an easy pass. It's certainly not a bad toy but, unless you have the disposable income to burn, I would recommend saving your money for more DX Ride Watches, or even some RKF Figures. Speaking of which, we'll talk about those little beauties in the next review, so stay tuned.
You might also like:
Beyond The Big Three | GARO: KAMI NO KIBA
Toy Review: KAMEN RIDER ZI-O DX Geiz, Ghost, Build Ride Watches & Holder
Evolve Your Senses With This KAMEN RIDER BLACK RX Cover