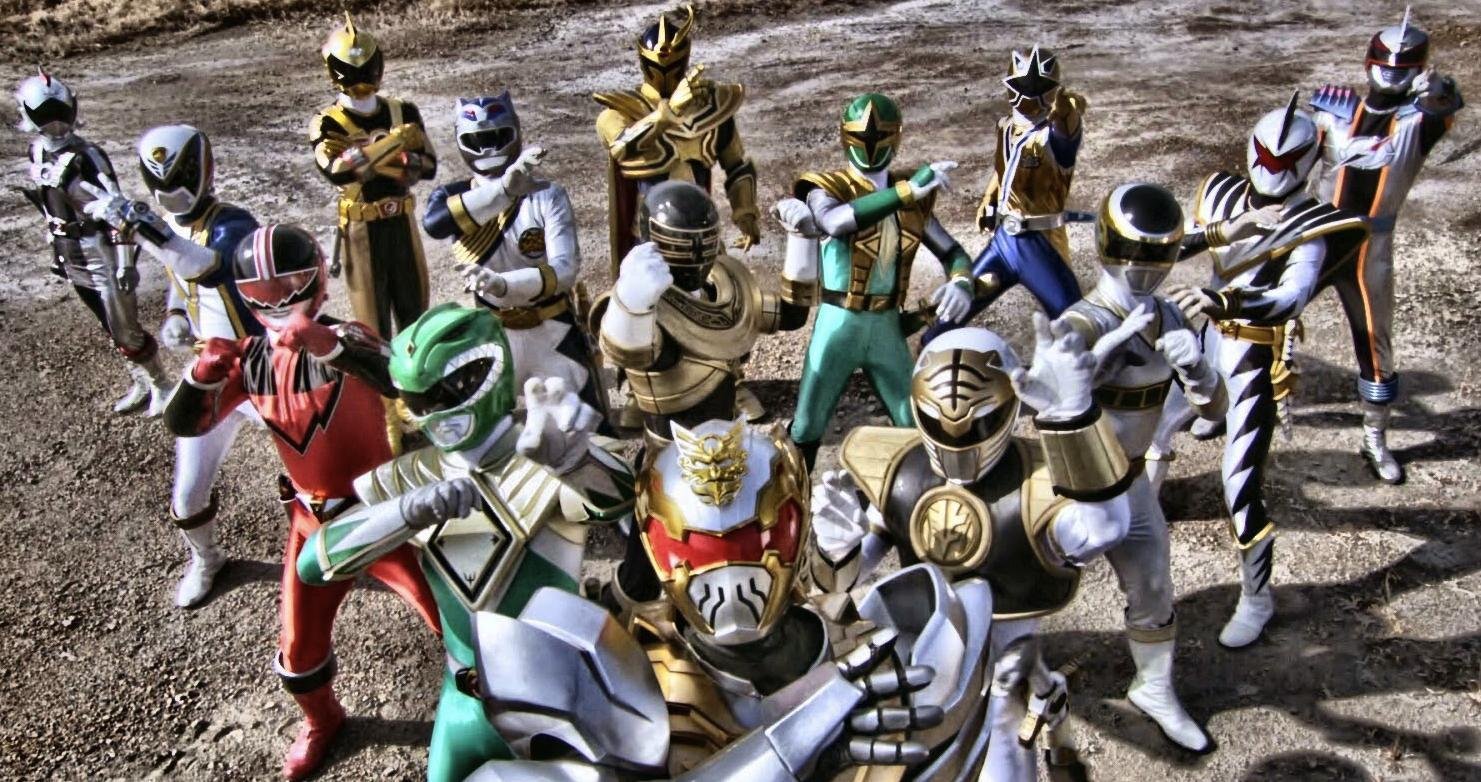 Well, this is an interesting turn of events. After a partnership that endured across two and a half decades, entertainment company Saban Brands has taken a page out of the playbook of their most famous characters and decided to sacrifice the zords. Bandai America, who has worked with Saban for 25 years to produce toys based upon the long-lasting Power Rangers brand, has jointly announced its separation from the media company. Fans are already reeling from the thought that the one other consistent name that carried alongside Saban's where its multicolored superheroes were concerned may soon fade into memory. But as the news comes as a surprise, it's also not one that causes much confusion either.
Bandai and Saban's statement follows:
"After a successful 25-year partnership building the iconic action franchise, Power Rangers, Saban Brands and Bandai have mutually agreed not to renew their global Power Rangers master toy license agreement, effective April 2019. Bandai will continue to support Power Rangers, including the 2018 commemoration of the Power Rangers 25th anniversary and the current season, Super Ninja Steel. In addition, Bandai, through its partnership with Toei Company Ltd., will continue to exploit toy rights for the Super Sentai series, which has enjoyed over 40 years of success, in Japan and select other Asian territories."
A very straightforward and cordial announcement for the two companies that brought forth the lively adventures of the Rangers to generations of viewers and collectors through the years. What it doesn't address, and what has already sent many a fan into a tailspin with wild theories, is the reason for such a move.
One oft-repeated bit of speculation concerns the possibility that Saban will eventually announce its new partnership with a more competitive and highly regarded toy company in the United States, such as Hasbro. They're the guys whose fingerprints are all over hot items like G.I. Joe, Transformers, and My Little Pony. They're also the group we ran our own comparison on recently when covering a rather alarming number of negative reviews Bandai America had received from employees both past and present.
As previously mentioned, Bandai chief Akihiro Sato's approval rating at the time was at an unfortunate 13%, compared to CEO Brian Goldner from Hasbro, whose score was at a healthy 91%. That's not even going into the deeply critical comments about Bandai's general business practices, work ethic, and treatment of staff.
If any of this were under consideration while contract renewals were still on the table waiting for signatures, it's understandable why those dotted lines went unfilled.
What we'd like to believe is that this represents an overall shift in the business practices of both companies moving forward. Especially for Saban Brands, which has recently renewed its contracts with Nickelodeon, revving up for three more years at the childrens television network, for better or worse.
It's difficult for some to remain positive when so many aspects of the property held close to fans' hearts seem to have been handled wrongly in recent years, yet this lights a delicate but luminous candle in the dark tunnel that is the current Power Rangers franchise. Let's hope the powers that be don't let a gust of wind blow it out before we take our next steps forward.
You might also like:
The POWER RANGERS: SHATTERED GRID Short is Here to Save Live-Action POWER RANGERS in 2018
POWER RANGERS BEAST MORPHERS Coming 2019 from Hasbro & Saban Brands
Power Rangers: The All-Time Best Villains