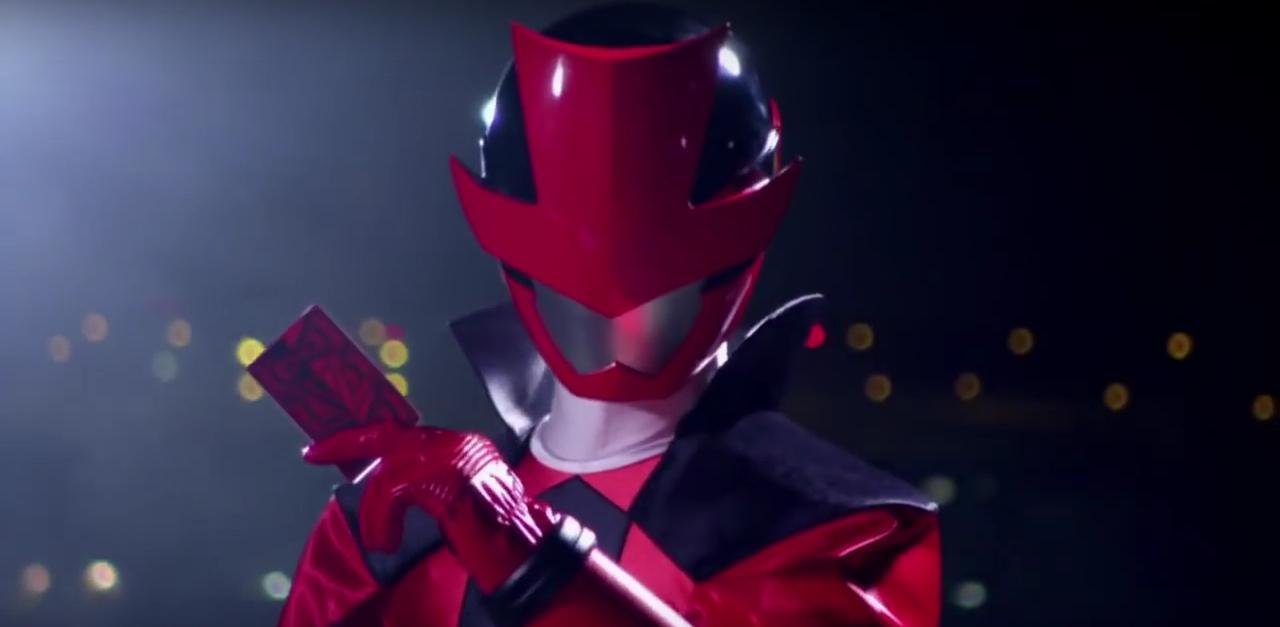 Every card-carrying Super Sentai fan can rejoice, as the first major glimpse at the newest in the long-running super-team franchise has dropped. The latest series, Kaitou Sentai Lupinranger VS Keisatsu Sentai Patranger is poised to dazzle viewers new and old alike, as the first of its kind to feature two brand new groups of transforming heroes battling it out in this weekly special effects action extravaganza. And so far, it's not looking too shabby.
The brief video opens with the dashing LupinRed, leader of the roguish band of thieves known as Lupinranger, carrying a card-like item, tossing it toward the screen, signaling the start of the visual feast that follows. Not a single human face among them so far, the six heroes we can expect to see in the show's opening episodes are butting heads and pulling triggers, lighting up the battlefield as they face the hideous Gangler invasion squad, the third party which we suspect may eventually cause these opposing factions to unite. If they don't blow each other to smithereens first.
I must say, the early pictures for these Sentai crews did not do them justice. Especially with the Lupinranger costumes, which I have quickly fallen in love with as we see more of them in action. The contrast of shades from their individualized colors to the uniform black accentuates what we gather will be a more daring tone to their characters, as they are described as "gentleman thieves". They're a well-dressed bunch!
Meanwhile, the Patranger design favors white to mix with their individual colors, perhaps to play up their "unblemished" role as law-abiding enforcers. Shots of their giant mechs tearing down the street, sirens blazing evoke serious Tokusou Sentai Dekaranger flashbacks, as both teams were police-themed, with somewhat similar artillery at their disposal. We hope that this new series will find interesting ways to differentiate the two, though the new concept featuring a regular team of rivals will certainly help with that. After all, those three cop mechs appear to be chasing the Lupin mechs as they sweep through the skies, potentially to make a flashy getaway. Blast the po-lees!
Replacing the current series Uchuu Sentai Kyuranger one week after its final episode, Kaitou Sentai Lupinranger VS Keisatsu Sentai Patranger premieres February 11, 2018.
You might also like:
Emergency! POWER RANGERS' Chris Violette Returns to STAR TREK: DISCOVERY
GODZILLA Netflix Trailer – The "Largest Godzilla Ever" Finally Unleashed
Marriage, Start Up! BOUKENGER's Nakamura Chise Gets Hitched