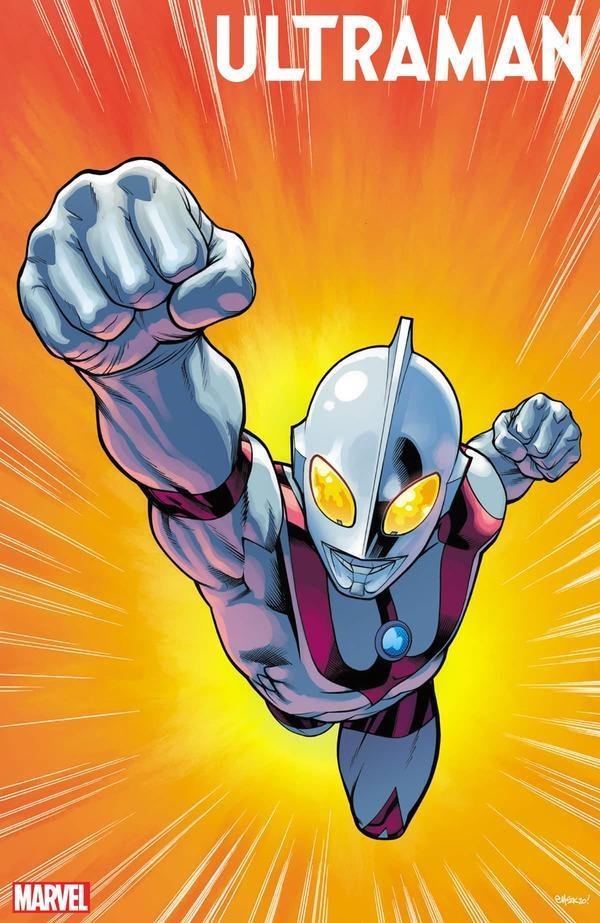 Back in November 2019, Marvel Entertainment announced at the Tokyo Comic Con, that they would be collaborating with Tsuburaya Productions. The panel featured both, Marvel's editor-in-chief C.B. Cebulski and Tsuburaya Production's CEO Takayuki Tsukagoshi, as they announced the collaboration would be adapting the Ultra Series to comics. The comics intended would not necessarily adapt the various series/ films, but work to expand the productions and overarching lore.
Now, fast forward to yesterday at C2E2 (Chicago Comic & Entertainment Expo). There at their panel, Marvel Entertainment announced the creative team behind their first "Ultra" title. Titled, "The Rise of Ultraman," the comic will revisit the original Ultraman from 1967. In the series, it will re-introduce the world to the SSSP and add new elements that were never seen.
Writing the book are writers, Kyle Higgins and Mat Groom. Currently, Kyle Higgins is well known among tokusatsu fans for his work on Boom! Studios Power Rangers comics. Whereas, Mat Groom previously worked for Image Comics, and co-hosts the Power Rangers podcast, Ranger Danger. Below are quotes taken from both writers at the panel regarding their love of tokusatsu.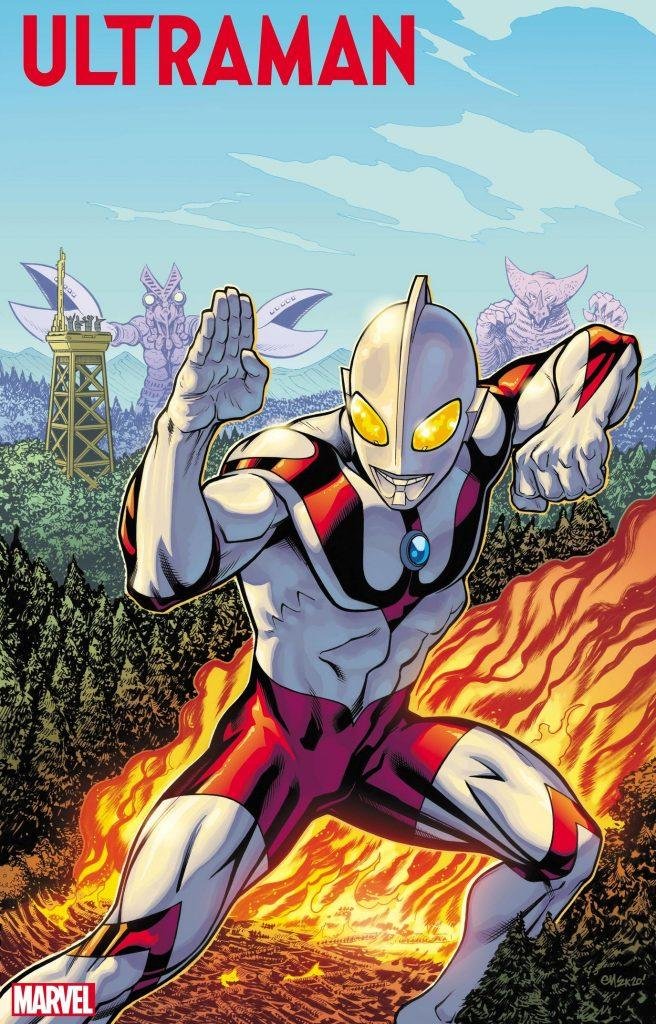 "A few years ago, thanks to my time on Power Rangers, I was able to discover and learn more about tokusatsu. With its wildly different conventions and inspirations, tokusatsu — and Ultraman in particular — has been a huge source of joy for me. It's a genre so ripe with possibilities, even down to what we conceive of in the structure of Super Hero storytelling. It's both an honor and a privilege to bring Ultraman to Marvel." – Kyle Higgins

"Monsters in fiction have been embodying all that is dark and scary in our world for as long as we've been telling stories. But I don't think anybody understood the immense scale of our most pressing problems quite like Eiji Tsuburaya. He imagined the darkness looming overhead as tall as skyscrapers— alien and unknowable and ANGRY. But he also imagined us being able to stand up to those monsters, by rising above our worst impulses and embracing a nobler way of being. He imagined ULTRAMAN. What does that mean in this complex, contradictory world of lies? We're going to find out…" – Mat Groom
Then as for our illustrator, it is none other than artist Francesco Manna. Currently, Francesco Manna is known for contributing to Dan Slott's on-goings with the Fantastic Four. However, promotional visuals shown at C2E2, and seen in this article were drawn by Ed McGuinness and Matthew Wilson.
Nevertheless, these are wonderful announcements to see, as Ultraman continues to grow in North America. "The Rise of Ultraman" is the best fitting title too, for this specific occasion. Yet, at this time we do not have a release date scheduled for issue. However, we should expect the first issue to drop in late 2020, so stay tuned for more details!