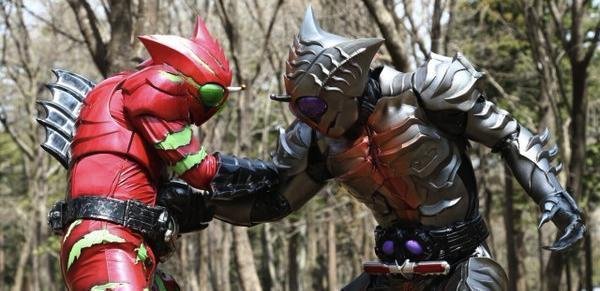 It's that time again. Those lethal mutations with a talent for dismemberment are back for another season, now available in this official streaming release. It's the second chapter of Kamen Rider Amazons. (Or Amazon Riders, if you're feeling international).
The reimagined series, loosely based on the classic 1974 title Kamen Rider Amazon, garnered enough success to sweep their fans up with another thirteen episodes of monster-fighting action.
Courtesy of the streaming entertainment platform appropriately named Amazon Prime, Season 2 is now available in its original Japanese language with English subtitles.
This is the love story between Chihiro, a boy raised by an Amazon, and Iyu, a girl brought back to life with the help of Amazons. It's far more than a mere, heart-warming "boy meets girl" love story. The focus has moved from the turbulent ending of Season 1 to five years later.
Happy viewing.
You might also like:
Toy Review: KAMEN RIDER ZI-O DX Ziku Driver
Trailer: KAMEN RIDER HEISEI GENERATIONS FOREVER
Evolve Your Senses With This KAMEN RIDER BLACK RX Cover