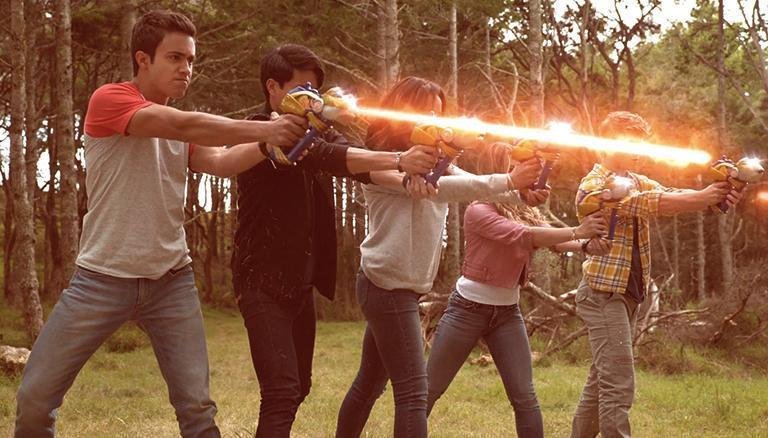 I've been a proud fan of the Power Rangers franchise for my whole life, happy to say that I've been here since the beginning. But this year Power Rangers celebrates its 25th anniversary and I can not even begin to feel excited about that milestone.
I'm not alone, a lot of fans would say that they aren't enjoying the show like they use to. Sure we're all older, we've all matured but that doesn't mean we've grown out of Power Rangers. The show has always had ups and down. Naturally, some people will enjoy one season over another, but lately it feels like this show has been nothing but a cash-in on our childhood nostalgia and I, for one, am fed up with that. After Disney dropped Power Rangers (and left us on the awesome high note that was Power Rangers RPM) Saban Brands struck a deal with Nickelodeon to bring the franchise back from the brink of extinction. Fans, including myself, were overjoyed to hear that Power Rangers was not dead, but boy are we mixed on that topic now. Maybe it would have been better off ending at RPM. I'm not happy to say that, but ever since Saban and Nick teamed up to bring the series back, it has been nothing but a soulless husk of its former glory. The writing and story lines get worse and worse by the day. The characters are flat and uninteresting, their dialogue even worse.  This show has ZERO creativity anymore, ZERO passion and if they keep it up ZERO remaining loyal fans.
But none of us want that to happen, none of us want our beloved Power Rangers to continue on like this, so that's why I have made this video. These are my suggestions as to how Saban and Nick can return Power Rangers to its former glory.
You might also like:
KAMEN RIDER BUILD: The Road So Far</strong
DEADPOOL's Ryan Reynolds is DETECTIVE PIKACHU, Plus: Dogs & Cats Live Together, Mass Hysteria
POWER RANGERS Star Emma Lahana Joins Marvel's CLOAK & DAGGER