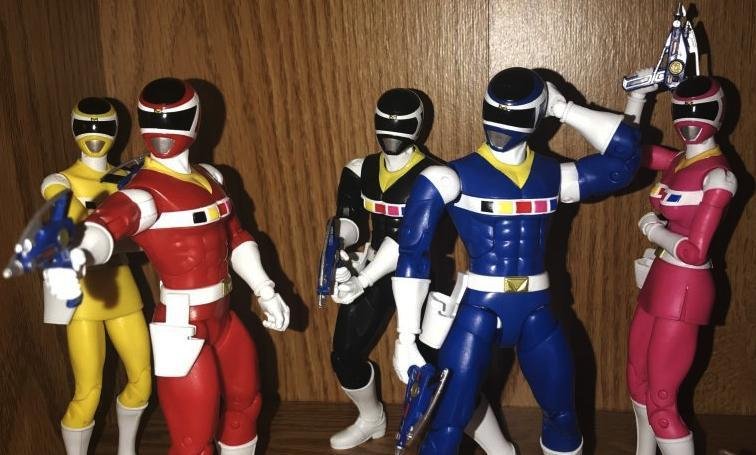 Bring me your plastic, your vinyl, your huddled piles of Battlizer parts!
Tokusatsu. It's a term we can use to refer to larger-than-life kaiju movies, exciting henshin hero shows, science fiction dramas, and more. The fandom for this subgenre is far-reaching. One aspect that seems to touch all areas of this community we love: Collecting.
That is the thought behind this newest feature series here at Henshin Justice Unlimited; we want to see your collection!  From Super Sentai, Power Rangers, Kamen Rider, Godzilla, Ultraman, Garo or any number of other animated or live-action titles that warm our sparking hearts. Do you have display cases full of meticulously posed S.H. Figuarts action figures? Do you have walls covered in unique posters and original art? Do you have wonderfully detailed kaiju models lording over their own room? We want to see it all!
Email the Toku Trove (tokutrove at gmail dot com) with pictures of your collection and a few words telling us about it.  Feel free to share how you acquired your haul, what inspired you to collect all that you've gathered, or how you came up with your unique storage or display ideas.
Each Toku Trove feature article will highlight at least one of the collections sent in, displaying pictures of the set and the owner's own words right here on Henshin Justice Unlimited.  What are you waiting for?  Send us your pictures and wow all of HJU's readers with your awesome collection!
You might also like:
TOKU TROVE | (Dino) Charging Into Our First Collection
Big in Japan: LUPINRANGER VS PATRANGER's Inspired Casting
Does POWER RANGERS Company Saban Brands Have an Employment Problem?