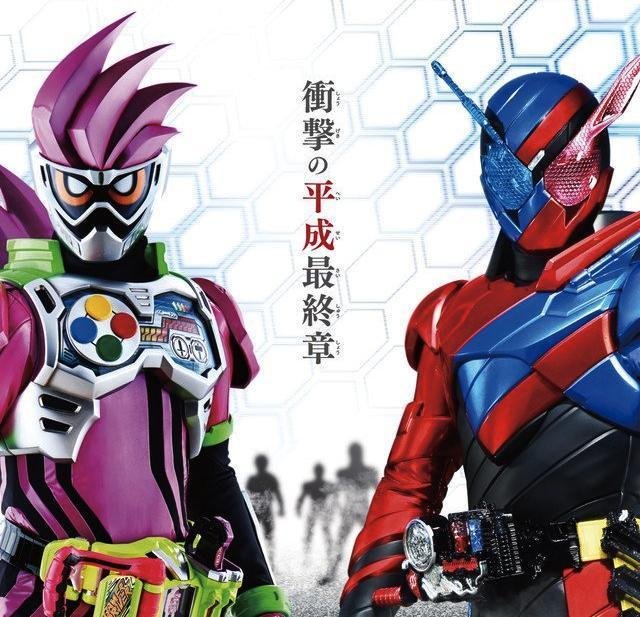 Let the rubber bodies hit the floor, with this sickass trailer for the all-new Kamen Rider Heisei Generations FINAL: Build & Ex-Aid with Legend Riders. This winter Kamen Rider film brings together a host of legends from the franchise's recent history, including Kamen Rider Build, Kamen Rider Ex-Aid, Kamen Rider Gaim, Kamen Rider Fourze, and more.
Now, I know this is a movie, but I didn't expect this trailer to make it look so much like a movie!
There's a highly cinematic quality to the editing style chosen for this presentation that I am completely okay with. Of course, we know that it's still going to be the usual "really expensive TV episode" flavor that pervades the whole event in actuality, but I love the degree of serious prestige wafting off of this. Add this to the growing list of Build-related things that set off my nostalgia radar.
It's also the first of the Movie War, crossover, cameogasmic blowouts I've seen featuring Kamen Riders that's gotten me this jazzed to watch in many moons. That flamey slow-mo bike shot. SHUT. UP.
Along for the ride are also the lead actors of the above mentioned shows as well as Kamen Rider OOO (both title hero Eiji and his buddy Ankh), and Kamen Rider Ghost, with funny new cameo hair.
With this much badassery on display, it's no wonder they've deployed the dramatic tagline "The Shocking Final Chapter to Heisei", ending the current Heisei Era of the Kamen Rider franchise that we've been enjoying for all of the show's modern run on TV.
This epically-titled Kamen Rider Heisei Generations FINAL: Build & Ex-Aid with Legend Riders hits Japanese theaters December 9, 2018. I suspect it'll be quite a while longer before many of us will get to see it, but if this trailer is any indication, it'll be worth the wait.