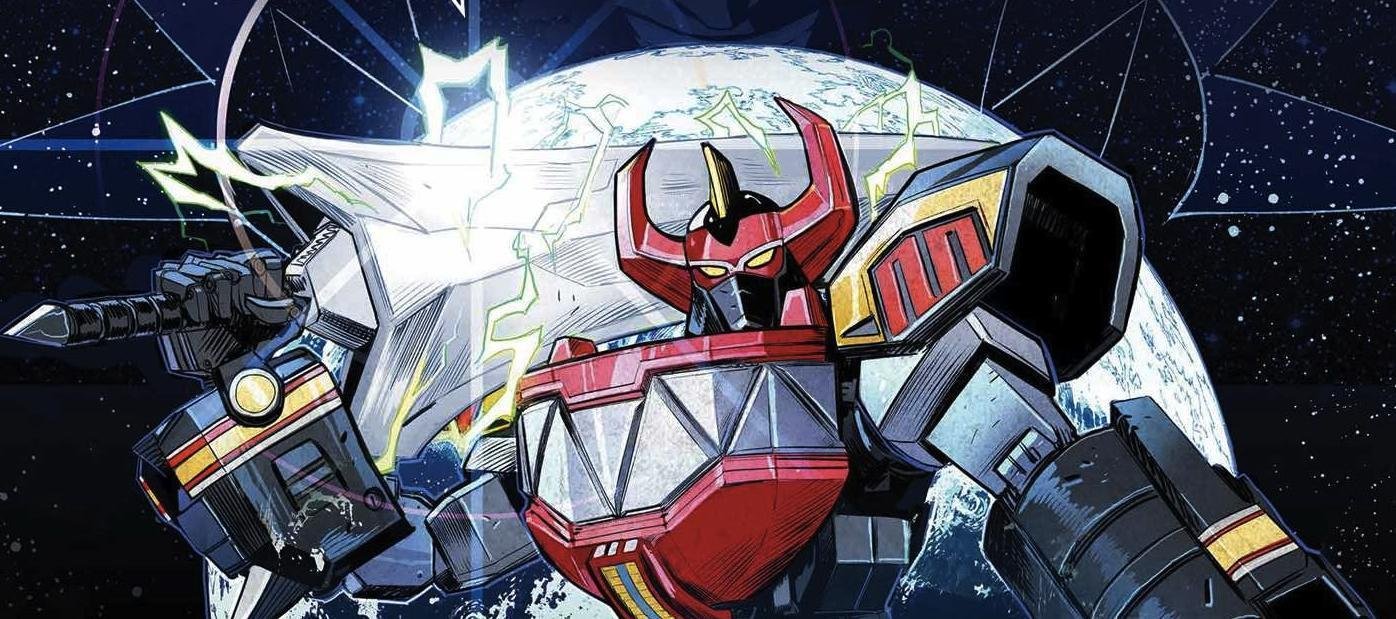 I got a little surprise in the mailbox today. In a brown shipping envelope was a review copy of Go Go Power Rangers vol.1! The first trade paperback from BOOM! Studios collecting the first four issues of their hit spin-off comic book.
Already owning every issue of Go Go Power Rangers, I opened the book to check out what extra goodies are contained within and found myself rereading the comics. Still just as good as the first time I read the adventures of our favorite "Teens with Attitude," the team of Ryan Parrott and Dan Mora tell the story of what the days were like when Jason, Kimberly, Zack, Trini, and Billy first got their powers.
Sprinkled throughout the TPB are the variant retro movie covers as well as a variant covers gallery at the end. Not a lot of extras but what I come to expect from these collections now days and I always love seeing the issue artwork I never saw in my local comic shop.
If you've never read Go Go Power Rangers before this is a perfect way to get started!
Saban's Go Go Power Rangers vol.1 will hit comic shops on July 11th and in bookstores on July 17th and is highly recommended.
You might also like:
Toy Review: KAMEN RIDER BUILD S.H.Figuarts Blood Stark & Kamen Rider Cross-Z
POWER RANGERS: New Creative Team, Lineup Revealed for BOOM! Studios Comics
POWER RANGERS Company Saban Brands Shuts Down With 60 Job Losses