Welcome All To Dawns Dump!
Today we are going to be talking about a ton of new Power Rangers news.
First up is that the 2021 Ryusoulger adaptations name has finally dropped! The upcoming series will be titled "Power Rangers Dino Fury". This is a pretty cool name, however it leaves a question as to if this is at all related to the series with a similar name, "Jungle Fury"?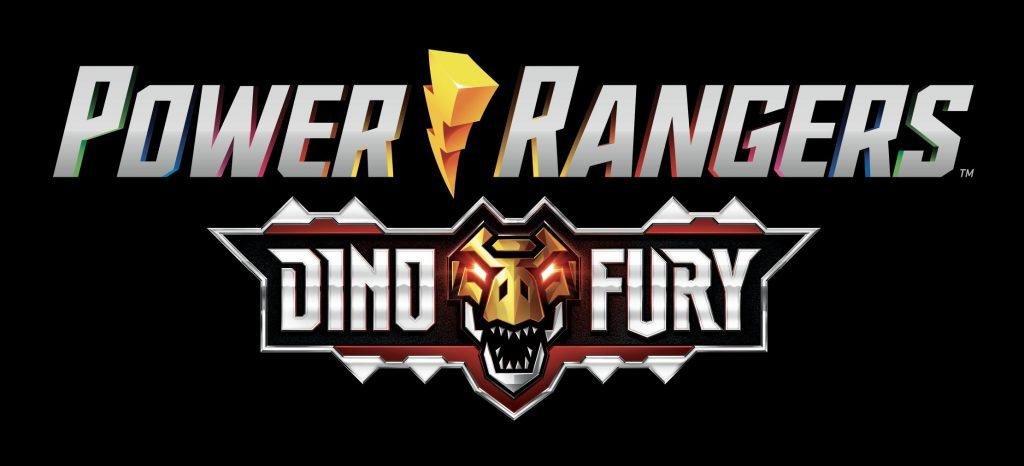 A new miniseries in the Boom Power Rangers comic line was also announced.Titled "Power Rangers: Drakkon New Dawn". The comic will be a three issue limited series written by Anthony Burch, who is well known for his work on Borderlands 2. This series features Lord Drakkon and the Ranger Slayer, taking place after the events of Ranger Slayer #1.
Burch commented: "I'm extremely excited to spend time in the Power Rangers universe, especially in the Coinless timeline of Lord Drakkon! I hope fans are excited about this slightly darker, more apocalyptic tale starring some of our favorite new characters and maybe a few returning old ones."
This will definitely be an exciting series, and a must pick up for any fan of the Boom! Ranger series.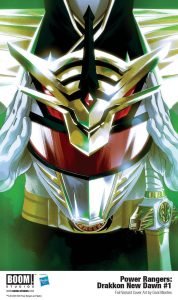 Next off is the Kickstarter for Power Rangers Heroes of the Grid's expansion packs. Two new packs have been introduced in the series "Wave 2". These introduce a ton of new heroes and villains have been announced for the two expansions! These include psychotic Psycho Rangers, and in Villain Pack 2, we get the maniacal Machine Empire from Power Rangers Zeo. At the time of writing there is still time donate if you wish to pre-order, as this campaign has around a week left!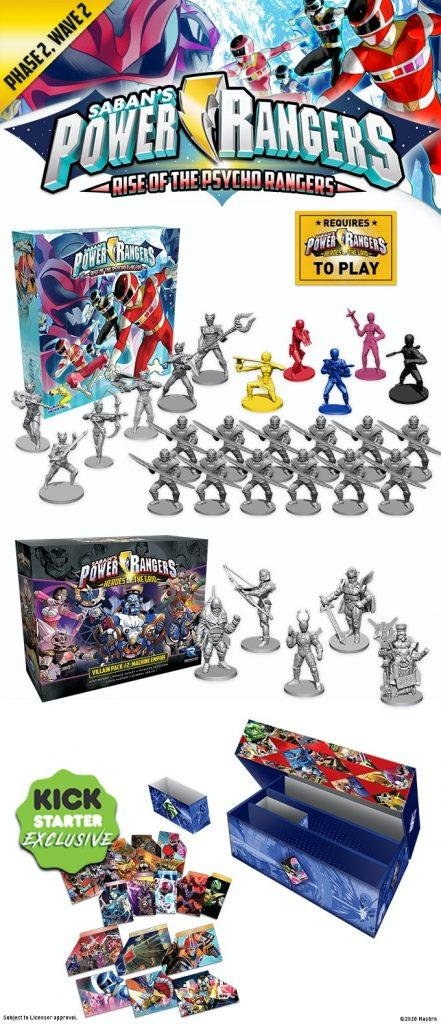 Now lets talk about the new toys! 
Good news for fans of the Lightning Collection line, as a bunch of new figures have been announced!
Firstly is the newest addition to the team of Psycho Rangers, Psycho Green! This will be a Hasbro Pulse exclusive Pre-Order, so act fast if you wanna get one.
Another Hasbro Pulse exclusive is the Putty 2 pack! These guys were last seen in a past Red Ranger pack! This is definitely a new and fun way to build anyone's putty army.
To commemorate our favorite baddies anniversary we will be getting a Lord Zedd and Rita 2 pack.
Last off in the Lightning Collection releases is a new pack with Alpha 5 and Zordon?! That's right, our third favorite Edenoian and head in a jar are getting some love! Alpha 5 will be a fully poseable figure, were as Zordon will feature light up functions.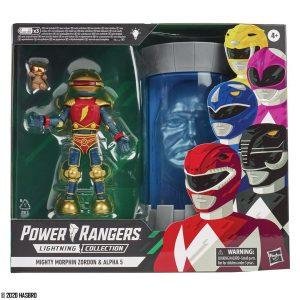 A new Walmart exclusive "Mighty Morphing Power Rangers" Morpher has been announced! Along with the Morpher comes the Ranger Coins on a commemorative stand.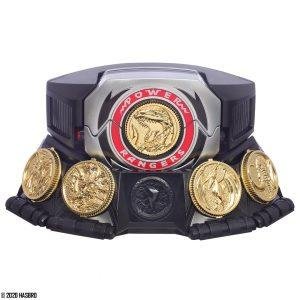 Lastly to cap off our news for today is a rather strange new product. In a line of new crossover figures, My Little Pony will be getting a ranger!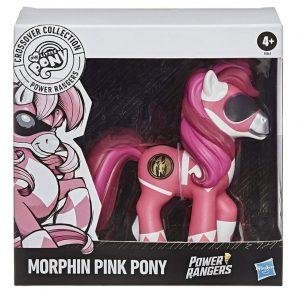 That's all for today, but before we go let me give you a show recommendation! My recommendation for this post is Kamen rider Zero-One. With the recent break in filming for Toei and their Super Hero Time shows, all filming for Zero One and Kirameiger have been stopped. This makes for a great opportunity to catch up on one of these fantastic shows!
Sources:      Reminder to click either here or under each picture to get a direct link!