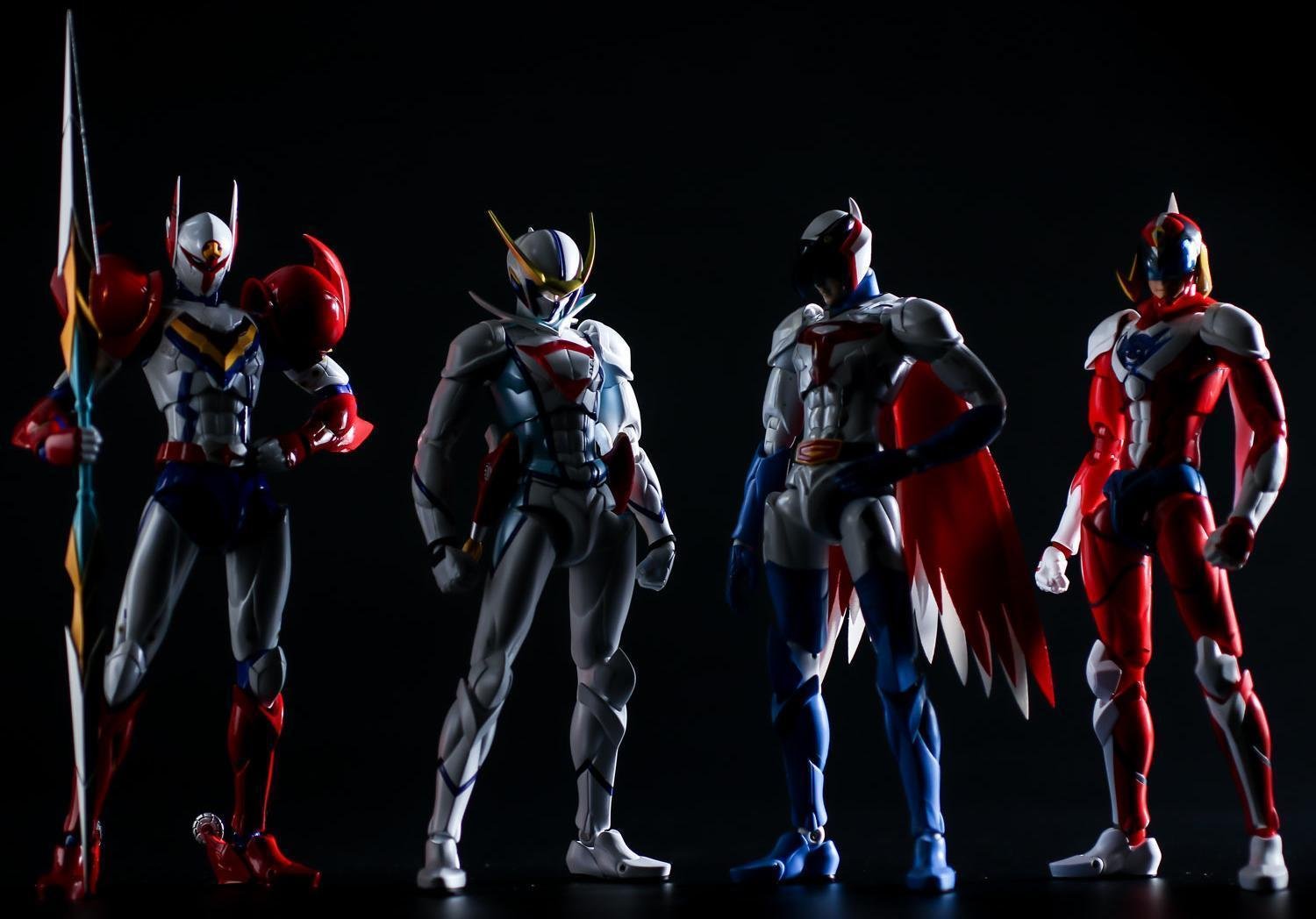 Infini-T Force, the anime hero crossover series, gets the royal treatment from toy company SEN-TI-NEL, with a line of new high-quality action figures.
Gathering the animated superheroes from the Tatsunoko Productions classics Gatchaman, Casshan, Tekkaman, and Hurricane Polimar, Infini-T Force depicts the leads of these four series like never before. And now, with the help of Bluefin for North American distribution, their figures are ready for display.
As previously mentioned, you can catch up on this anime hero event series at Viz and TubiTV, where episodes are released weekly with Japanese audio and English subtitles.
Each Infini-T Force figure comes with an $85 price tag and releases this February 2018.