Hey Everyone, been a while hasn't it?
Over the past few months lots of new fun things have happened and been announced, and we believe its time for a recap! Shall we begin?
Popular home media distributor Mill Creek Entertainment announced back in 2019 that they had acquired a tremendous amount of the backlog for a variety of the Ultra Series!
Their Previous Releases Include :
Ultra Q Ultraman, UltraSeven, The Return Of Ultraman,
Ultraman Orb and Ultraman X
Their Upcoming Releases Include :
Ultraman Ace, Ultraman Taro, Ultraman Leo, Ultraman Zero,
Ultraman R/B, and Neo Ultra Q.
This is not all that Mill Creek have announced, as they have released a Steel book For Mothra.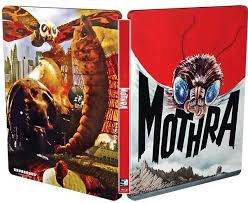 However this isn't the only prominent media release for Toku. Not to be outdone Shout Factory announced a new project: TokuShoutSu!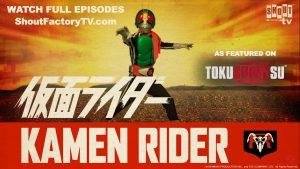 This new service was launched on collaboration with Pluto TV and gives toku fans a new way to watch their favorite shows! However, Shout Factories library of Sentai seasons is not all that was announced for the platform, as they have announced and launched both Kamen Rider 1971 and Kamen Rider Kuuga!
Along with these highly anticipated series Shout released an original talk show called "Lets Talk Toku" that weekly features many big names withing the Tokusatsu community.
Over in Japan Kamen Rider Zero Ones DVD releases have been nothing to note, except for the additional episodes bundled with them! From these releases comes:
"What Will Pop Out of the Kangaroo?", "Aruto vs FukkenHokai" and "Project Thouser Part 1" 
Now is a great time to be a Kaiju lover!
Following the theatrical run of Godzilla King Of The Monsters there were many home releases of the film. However the nicest of all of these is the Japanese exclusive Steel book! This gorgeous package also comes with some concept art, the films OST an exclusive SH Monsterarts figure based on the poster!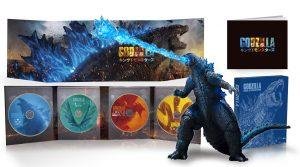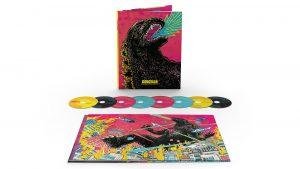 That isn't all the Godzilla news, as the Criterion Collection released a beautiful set of all of the Showa Era Films.This set features spectacular art pieces for each of the movies.
Toy Releases
Thanks to a clever partnership with Game Stop many CSM belts have been officially released to western markets! This is thanks to the efforts of Team Rider.
Team Rider is a branch of BlueFin who have been impoting Japanese goods for a long time.
This is big news as now Western fans are going to be able to buy Kamen Rider and other Tokusatsu Products without breaking the bank.
Some of the CSMs that have been announced include:
The Garrenbuckle, Kuugas Arcle, The W Driver and Kivas Kivat.
CSM Arcle Promotional Image
A whole batch of S.H Figuarts have been announced and slowly released of the Zero One cast.
So far this line up includes:
Zero One (Rising Hopper and Shining Hopper), Shooting Wolf Vulcan, Rushing Cheetah Valkyrie, Jin, Horobi and Thouser.
Along with the release of Machine Sentai Kirameiger comes a whole new series of Sentai Toys! Released so far include the Morpher, A Role play sword and masks,  a DX Vehicle set and some nice looking figures of the Mechs!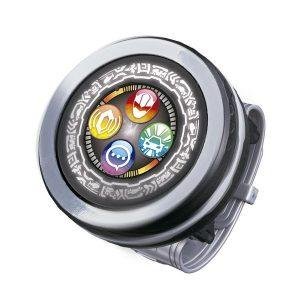 Garo
Garo Versus Road Promotional Image
Garo Versus Road is the newest entry in the Garo Franchise. Created to celebrate the series 15th anniversary Versus Road is the first entry in a while to be live action. This 12 Episode series focus's on a group of people who were sent mysterious glasses that transport them to a game of Heroes!
If you were a fan of the gritty action and mature story in Kamen Rider Amazons this series is perfect for you, however as a warning this show does contain death, swearing and other adult themes.
Ultraman Z
Serving as Tsuburaya's first entry in the Reiwa Era, Ultraman Z returns to the powers of the past!
Ultraman Z, which is scheduled to begin airing in June of 2020 features the pupil of Ultraman Zero. This series returns to the gimmick of using the powers of past Ultras, however this time instead of coins he will be using cards!
Thank you for sticking around till the end! Did we miss anything, does anything stick out too you or do you have feedback on the recap? Let us know in the forums or the comment section below!
Stay Safe everyone!
Sources: 
Criterion Collection Showa Godzilla Set